REAL SUMMER BAY AND BONDI EXPLORER 5-11 FEB 2020 | 7 DAYS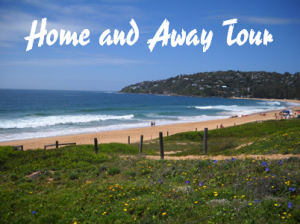 Duration: 7 Days
Location: Sydney, NSW
Explore, photograph and discover the real Summer Bay!


Flying Qantas to Sydney, enjoy 7 days getting to know spectacular Sydney - staying harbour-side in Cockle Bay. Experience The Showboat Dinner cruise, city attractions pass and guided day tour to Home Away filming locations at Palm Beach.
** Other Departure Dates: REAL SUMMER BAY AND BONDI EXPLORER 5-11 FEB 2020 | 7 DAYS


Highlights:
Home & Away Tour
Explore, photograph and discover the real Summer Bay!
"Hold me in your arms, don't let me go. I want to stay forever". You may just want to stay forever on this unique tour to beautiful Palm Beach!! Visit and experience the REAL Summer Bay, whilst you take photos and soak up the outdoor filming locations made famous in the show. See for yourself the beach, the Summer Bay Surf Club, Alf's Bait Shop, the Pier, the Lighthouse and much more! Enjoy plenty of Home and Away commentary as you get the scoop on the cast, the filming and the places behind the hit TV series from your expert guide. Learn things you never knew about Summer Bay and then watch the show after the tour....it will mean so much more to you! This tour also offers the possibility of seeing filming and maybe meeting the cast, (but not guaranteed). Visiting Summer Bay is SO exciting for Home and Away fans, but it's also perfect for non-Home and Away fans too. The tour includes a bonus trip around Sydney's Northern Beaches and features scenic drives, coastal lookouts and multi-million dollar properties, before finishing at Manly Beach.

Sunset Dinner Harbour Cruise
It doesn't get any better than this. Offering million dollar views, expansive viewing decks, dining rooms and entertainment this 3 hour Sydney Harbour dinner cruise features a 3 course dinner menu and live show with table magic & magic show.
The Sydney Opera House
The iconic Sydney Opera House is beautiful against the backdrop of Sydney Harbour, and a thriving hub of art, culture and history. It's one of the world's most distinctive buildings, attracting millions of visitors from all over the world.
Bondi Beach Sightseeing Tour
As Australia's most famous beach—and the star of its own reality TV show, "Bondi Rescue"—Bondi Beach delivers with its crescent of golden sand, crashing waves, and crowds of bronzed sunseekers. Just minutes from downtown Sydney, this is the spot to work on your tan, hit the waves, sip cocktails at a beachside bar, or hike along coastal cliffs.
Madame Tussauds Wax Museum
Experience the glittering world of fame for a day at Madame Tussauds Sydney. Walk the red carpet like an A-List star before stealing a kiss with Brad Pitt and taking a call in the oval office desk next to Barack Obama. Visitors can also challenge Yao Ming to a game of basketball, or grab a cricket bat and step onto the pitch with Sachin Tendulkar. Then, make yourself comfortable on Oprah's couch before smoothing your hair and heading to the A-List zone where you can share a drink with Johnny Depp or Angelina Jolie!
Sea Life Sydney Aquarium
No trip to Sydney is complete without visiting SEA LIFE Sydney Aquarium. Situated on the city side of Darling Harbour, SEA LIFE Sydney Aquarium houses over 12,000 animals from 650 species, including sharks, dugongs, turtles, stingrays, penguins, platypuses, tropical fish and much, much more.
Wildlife Sydney Zoo
WILD LIFE Sydney Zoo - the Australian animal adventure in the heart of the city. Step into an animal adventure as you journey around Australia. Walk through iconic Australian habitats and encounter some of the most loved, feared and unique animals. See Rex, the huge crocodile in Kakadu Gorge, walk among kangaroos, wallabies and emus in Kangaroo Walk-about, meet cuddly koalas in Gum Tree Valley and more!
ALL INCLUSIONS EX PERTH:
Package Includes:
Return Qantas Airfares
6 Nights Superior Darling Harbour Twin Share Accommodation
All On- Tour Transport And Transfers
All Restaurant / Bistro
Style Meals Daily B/L/D
Home & Away Tour

Showboat Dinner Harbour Cruise
Madam Tussaud's
Sydney Aquarium
Sydney Wildlife
Bondi Beach Sightseeing Tour
24 Hr Guest Support Services (as per ratio)
All Entry Fees And Activity Passes
USB Photo Memories
Travel Wallet And Luggage Tags
Travel Insurance
Extras

Available (Price on Application)
Pre-departure transfers (Regional to Brisbane)
Single Supplement Accommodation
Active Overnight Support
Mobility Equipment Hire
Spending Money Voucher

Package Prices:
$5940 1:4 Guest Services
$7644 1:2 Guest Services (subject to availability)
$11348 1:1 Guest Services
$12758 Guided Package (unsupported) tbc

Single Room Extra: $600
PAYMENTS

MINIMUM DEPOSIT: $225 due WITHIN 14 DAYS of this order confirmation.
TRAVEL DEPOSIT: $1750 due STRICTLY 90 DAYS PRIOR TO DEPARTURE (Includes $225 non-refundable planning and booking fees)
FULL & FINAL PAYMENT: Before DEC 2018
SPECIAL CONDITIONS:

NOTE: Wheelchair Accessible Itinerary variations/ vehicle supplement may apply.
NOTE: Prices do not include personal spending money, souvenirs, alcoholic drinks or personal items.
NOTE: All travel products and services described on the Site are offered subject to availability.
NOTE: Promotion and voucher discounts applied to final balance only. Deposit payment conditions apply before discount promotions are confirmed.
Contact us: DISCOVERY HOLIDAYS | info@discoveryholidays.com.au PH 1800 290996
Postal : Discovery Holidays PO Box 824 Donnybrook WA 6239

Discovery Holidays acknowledges the traditional owners of country throughout Australia and their continuing connection to land, sea and community. We pay our respects to them and their cultures and to their elders both past and present.