JAPAN GOLDEN ROUTE ADVENTURE 25 MAR - 3 APR 2019 | 10 DAYS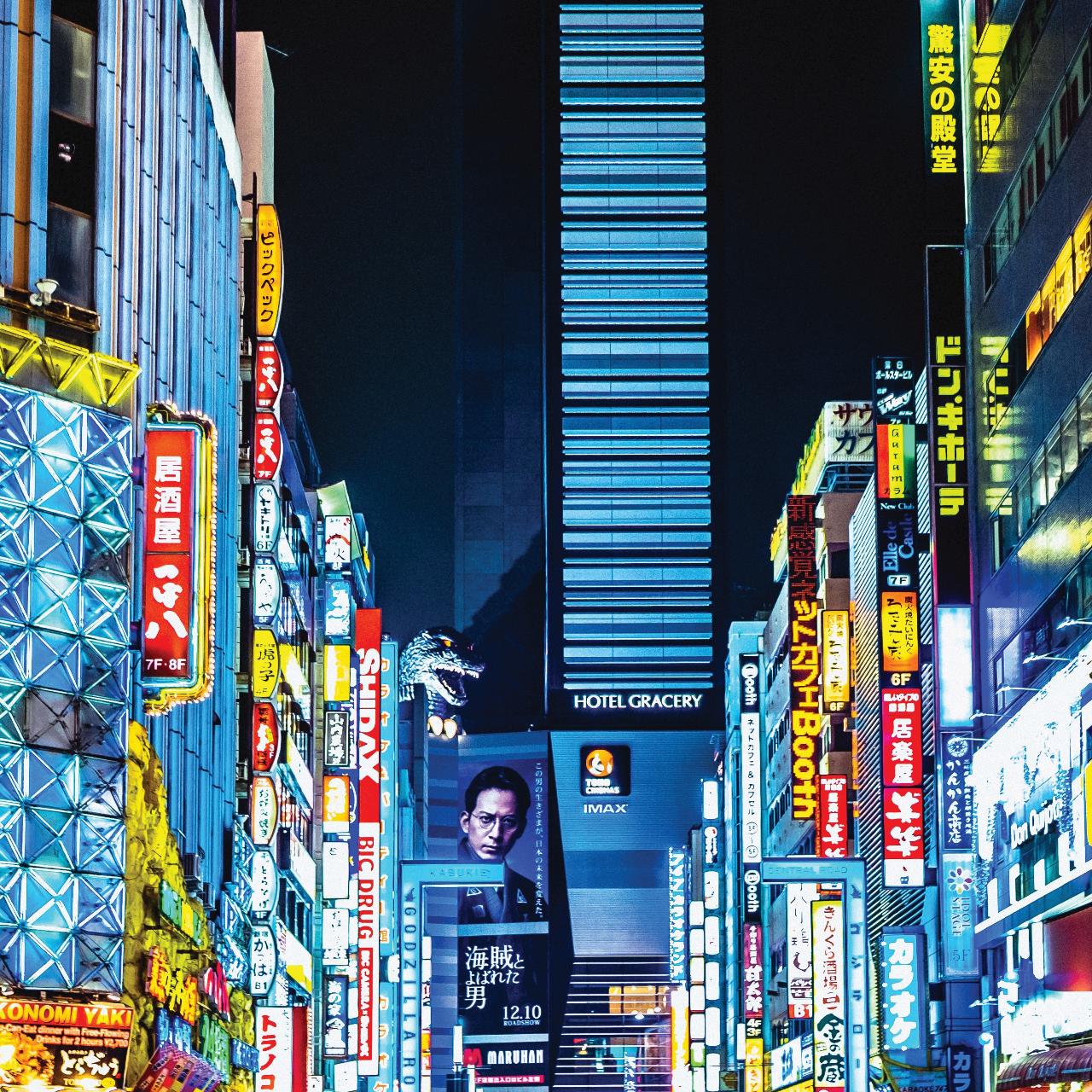 Duration: 10 Days
Location: Japan
Flying via Singapore (Overnight Stop) to Japan for 10 days of adventure, culture and food. The Golden Route visits the fascinating cities of Tokyo and Kyoto. You'll see Tokyo's Sky Tree and Imperial Palace, travel the high speed bullet train & experience Mt Fuji


Tokyo Highlights:
Tokyo is a modern phenomenon. Beneath the famously space-age aesthetic, jam-packed trains and notoriously eccentric youth culture, the perceptive visitor may be surprised to realise how much of the soul of this age-old city has remained intact. Despite its many facelifts Tokyo has held on to its culture and traditions, and this melting pot of sights and smells is where you will begin your adventure in Japan. Staying 4 nights in Tokyo you'll experience the best of the city's exciting attractions and entertainment.


Tokyo: Full-Day City Sightseeing Tour & River Cruise

Enjoy the view from the observatory at Tokyo Tower before you pay a visit to the Meiji Shrine, dedicated to the emperor who led Japan's 19th-century revival, and the East Gardens of the Imperial Palace. After passing by Akasaka Palace, one of Japan's State Guesthouses, then the National Diet Building, your bus takes you through the upscale Ginza district to a restaurant for some Japanese-style lunch. In the afternoon, visit the Hamarikyu Gardens and take a cruise on the Sumida River to the Asakusa district, known for its Buddhist temples and the bustle of vendors on the Nakamise shopping street.
MOUNT FUJI - Full Day Tour (with 4D Flight Simulator Ride)

Journey by bus to the mountain that makes Tokyo's skyline unmistakable—Mount Fuji. Visit a pristine lake that acts as a mirror to create a reflection of the mountain and see real ninjas in a nearby village. Along the way, stop off at Fuji Airways for an exciting 4D flight simulation ride.
Arrive at the LOVE sculpture, a few blocks from Shinjuku Station and hop on a comfortable shuttle bound for Oshino Hakkai to stroll around tranquil ponds bordered by fruit trees that offer peekaboo views of the mountain.
At lunch time, visit Oshino Shinobi no Sato to watch the acrobatic feats of ninjas for a tasty buffet. Afterward, continue on to Mount Fuji 5th Station for up-close views of the mountain's peak and a chance to visit a real Shinto shrine. After that we go to take the Fuji Airways, where you can strap into a 4D flight simulator to soar over Mt. Fuji and beyond as you watch vivid projections on a massive video screen to close out your day.
Last stop, Lake Kawaguchi, whose mirror-like surface creates a stunning reflection of Mt. Fuji's snowy slopes.
Tokyo SkyTree

Visit the tallest structure in Japan and enjoy views of sprawling Tokyo City from the towering observation decks of TOKYO SKYTREE®. Skip past the lines and go straight up to the 1,150-foot (350-metre) Tembo Deck or 1,475-foot (450-metre) Tembo Galleria to relish the breath-taking panorama.
Arrive at TOKYO SKYTREE® and head up to the 5th floor, where you're greeted by friendly staff. Here, you'll get your ticket that will allow you to breeze past the line and head straight into an lift that takes you shooting seamlessly up to the 1,150-foot (350-metre) Tembo Deck in no time. The enormous, circular deck features windows on all sides, allowing you 360-degree views of Tokyo City. See the winding Sumida River, look for the Tokyo Dome, and even find the Tokyo Tower—interactive displays help you pick out points of interest too.
If you choose to visit the Tembo Galleria, hop into another lift and rush up to the 1,475-foot (450-metre) viewing space. The Galleria features a long, sloping spiral ramp that offers an even more dynamic view of the city. On your way back to the ground, stop by Floor 345 to check out the gift shop, and pause at Floor 340 for a dizzying view straight down from a section of sturdy glass flooring.
Tokyo Shopping
Buzzing
Harajuku
is renowned for its colourful street art and fashion scene, with quirky vintage clothing stores and cosplay shops along Takeshita Street, and more traditional, upmarket boutiques lining leafy Omotesando Avenue. Small bars and trendy cafes fill the surrounding lanes, while cultural hotspots include the Watari Museum of Contemporary Art, which hosts cutting-edge temporary exhibitions.
Shibuya
, literally "Astringent Valley", is a special ward in Tokyo. You may also know it as "The Scramble Crossing". A major commercial and business centre, it houses the two busiest railway stations in the world, Shinjuku Station and Shibuya Station. This area is known as one of the fashion centers of Japan, particularly for young people, and as a major nightlife area.
Kyoto Highlights:

Just a short journey on the bullet train (Shinkansen), you will glide into Kyoto: a modern city that offers a tantalising window to the past. Here you will find a glimpse of the historic majesty of Imperial Japan, in a city where exquisite gardens lie hidden behind sliding doors and every corner conceals unknown treasures.
Kyoto and Nara Guided tour
Explore the must-see sights of history-rich Kyoto, including the spectacular Nijo Castle, eminent Kinkaku-ji and grand Kyoto Imperial Palace. In the afternoon, embark for Nara, home of pacific Nara Park and the famous temple of Todai-ji.
Begin your day with a visit to Nijo Castle to admire its beautiful interior and serene adjacent gardens. Proceed to the exquisite Kinkaku-ji, often called the Temple of the Golden Pavilion, whose own garden is famous for its authentic architecture that incorporates the three styles of shinden, samurai and zen.
You make your way to Kyoto Imperial Palace for exclusive access to the former residence of the emperor of Japan. Gain a deeper understanding of imperial culture and traditions as your professional guide explains the various functions of this historic facility.
Indulge in a delicious Japanese lunch before making your way to Nara. At Nara Park, you are greeted by many freely roaming deer that call this place home, who are happy to eat right from your hand. Afterwards, head to Japan's most famous temple – Todai-ji, or the Eastern Great Temple – and observe Japan's largest bronze statue of the Great Buddha, which took almost ten years to build.
Stop at the nearby Kasuga Grand Shrine, which features over 3,000 stone and bronze lanterns adorning the temple that have all been donated by worshipers. Complete your day with a visit to Nara's biggest souvenir shop, bustling Nara Nagomikan, with memorable items that are exclusive to Nara.
**** IMPORTANT REQUIREMENTS ****
A Valid Australian Passport (Ensure your passport is valid for at least six months from the date you intend to return to Australia).
If you're visiting Japan for tourism and for less than 90 days, you could qualify for a 'visa waiver'. Japan's Visa Waiver Program is strictly enforced. To qualify, you'll need to provide evidence of sufficient funds and an onward/return ticket or confirmed accommodation arrangements.

Vaccinations: At least eight weeks before you depart, see your doctor or travel clinic for a basic health check-up, and to discuss your travel plans and implications for your health.
ALL INCLUSIONS:

Return Singapore Airlines Flights (Economy)
5 Nights Premium Twin Hotel Room - Tokyo
2 Nights premium Twin Hotel Room - Kyoto
1 Nights premium Twin Hotel Room - Singapore
Guided Tours and Activity / Entry Fees
All On-Tour Transport and Transfers,
All bistro meals daily B/L/D,
24 Hour Guest Support Staff (per package ratio)

Photo Memories USB
Travel Insurance
Package Prices:
1:4 Package : $8961 (twin share)

1:2 Package: $11291 (twin share)
1:1 Package : $18088 (includes single room supplement )

Extras:
Door to door return transfers (Metro) : $90
Door to door return transfers (Southwest) : $180
Other Extra's (Price on Application) : Pre-departure and Regional Transfers | Active Overnight Support | Mobility Equipment Hire | Spending Money Voucher
PAYMENTS

MINIMUM DEPOSIT: $225 due WITHIN 14 DAYS of order confirmation.
TRAVEL DEPOSIT: $2250 120 DAYS PRIOR TO DEPARTURE (Includes $225 non-refundable planning and booking fees)
FULL & FINAL PAYMENT: 60 DAYS PRIOR TO DEPARTURE: 24 JANUARY 2019


SPECIAL CONDITIONS:

NOTE: Wheelchair Accessible Itinerary variations/ vehicle supplement may apply.
NOTE: Prices do not include personal spending money, souvenirs, alcoholic drinks or personal items.
NOTE: All travel products and services described on the Site are offered subject to availability.
NOTE: Promotion and voucher discounts applied to final balance only. Deposit payment conditions apply before discount promotions are confirmed.
Contact us: DISCOVERY HOLIDAYS | info@discoveryholidays.com.au PH 1800 290996
Postal : Discovery Holidays PO Box 824 Donnybrook WA 6239

Discovery Holidays acknowledges the traditional owners of country throughout Australia and their continuing connection to land, sea and community. We pay our respects to them and their cultures and to their elders both past and present.