VIETNAM - NORTH AND SOUTH 14-23 APR 2019 | 10 DAYS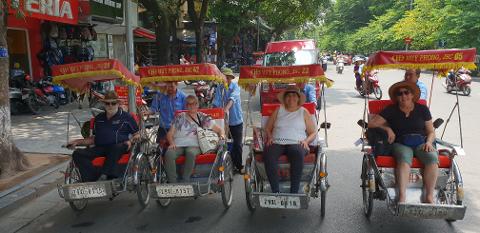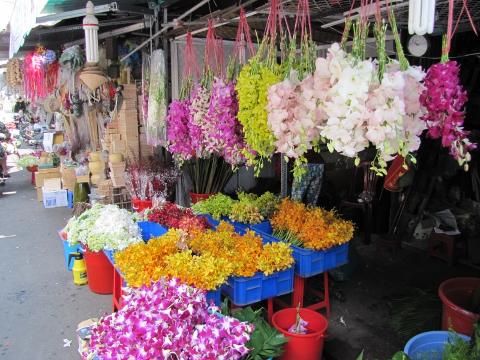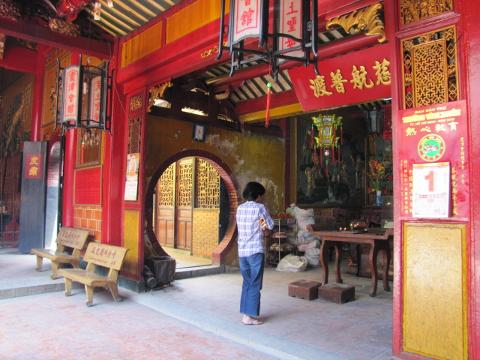 Duration: 10 Days
Location: Vietnam
Astonishingly exotic and utterly compelling - Vietnam is a country of breathtaking natural beauty with a unique heritage. Enjoy 7 nights in Vietnam on a fully guided tour visiting Hanoi and Saigon (Ho Chi Min City). Enjoy 5 star city accommodation and private transport to all the sights and attractions.
Highlights:

Hanoi

Welcome to Hanoi! Early morning arrival at Hanoi' airport. Your guide and your driver will be there to welcome you. Transfer to your hotel where a room is available upon arrival. Take some time to rest. Then off we go.
Guided introduction to the capital city with a visit to the historical quarter of Hanoi, located around the Hoan Kiem Lake, also called the "Lake of the Returned Sword". Enjoy wandering in this calm yet lively area and visit the little Ngoc Son Temple located at the centre of the lake, linked by a bright red traditional bridge. The excursion continues northbound at the famous quarter of the "36 old streets and guilds" (the historical heart of the city). Each street, called "Hang" specialises in an activity: Hang of silversmiths, Hang of coconut carpets, Hang of sweets, Hang of metal workers...old houses and temples are also located in those little streets.
Ho Chi Minh & Ethnology Museum

Morning visits: The most renowned man of the nation is Ho Chi Minh. His impressive mausoleum hosts his body and, located nearby, many personal belongings are displayed in his former house. You will also visit the peculiar "One Pilar Pagoda".
Afternoon visits: The Ethnology Museum to learn about habits and ancestral traditions of the 54 ethnics composing the country (the courtyard of the museum displays impressive communal houses of the Banhar ethnic minority presenting a singular design).

Continue for a fun and joyful ride in a swan shaped boat on the northern lake of Hanoi! (the boat is not accessible for non-mobile travellers but a visit is well worth the sightseeing by the lake shore).
Dry Halong Bay & Ninh Binh
Full day visits: Only 2 hours drive away from Hanoi, the "dry Halong Bay" less touristy than the maritime one, offers an amazing landscape of Karst mountains: one of the most spectacular scenery in Vietnam. Visit a lost temple in the countryside and continue with a stunning promenade among the lush rice paddies and majestic Karst mountains.

At the 10th century, this region was the capital of 3 feudal dynasties: visit of temples and historical buildings.
Duong Lam

Only 45km away from Hanoi, there is the little village of Duong Lam. Founded 1200 years ago, the village has preserved traditional houses built with prestigious local materials of fine woods and rocks. From the old Banyan tree, wander in the narrow streets passing by the communal house and the small market. An out of time visit, far from modern Vietnam.

Saigon

Gooooood morning Vietnam!:
Notre Dame Cathedral built with French pink bricks, the Central Post Office designed by the famous French architect Gustave Eiffel, the Reunification Palace also called Independence Palace.
Mekong Delta

The mighty Mekong Delta, famous for being the most hospitable and wealthy region of Vietnam. Endless rice paddies, plenty of small canals with traditional little ferry boats, lush orchards: a complete day among this colourful landscape and with engaging locals. Visit the dynamic market of My Tho city where you can see all the supplies coming from fisheries and orchards of the whole Mekong region. Continue to a promenade in the jungle of the Mekong (the path is comfortably accessible to wheelchair users). Lunch in a colonial style restaurant along the mighty river.

Hanoi

Tao Dan Park, located in the heart of the city. Watch the locals performing Tai Chi: a gracious martial art originally from China. See a group of men meet there every morning to show their favourite bird and teach them how to sing. Visit the flower market of "Ho Thi Ky" to delight yourself with this beautiful sight and smell of photogenic tropical flowers. See the Chinese quarter of the city. "Cho Lon" which means « the big market place ». This is the bulk market of all the small markets of the city.

Package Includes:
Return Airlines Flights

Internal Flights Vietnam Airlines

All On Tour Private Charter Transport
Superior Twin Hotel Room
Early Check In / Out on arrival and departure
All highlighted activities, entertainment and entry fees
All Bistro style meals B/L/D
Drinks and light refreshments daily
24 Hour Guest Support Services
USB Photo Memories
Travel Insurance
**** IMPORTANT REQUIREMENTS ****
A Valid Australian Passport (Ensure your passport is valid for at least six months from the date you intend to return to Australia).
To enter Vietnam, you must have a visa, a visa exemption certificate or an approval letter for a visa-on-arrival. The application form is available online. Some travellers with e-visas have reported having to pay a second visa fee on arrival because of differences between their passport and e-visa application. Make sure you correctly enter your details when applying.

Vaccinations: Japanese encephalitis also occurs in Vietnam. A Japanese encephalitis vaccine is registered and available in Australia.
Package Prices:
1:4 Package : $7218 (twin share)

1:2 Package: $9548 (twin share)
1:1 Package : $14339 (includes single room supplement )

Extras

Other Extra's (Price on Application)
Pre-departure and Regional Transfers | Active Overnight Support | Mobility Equipment Hire | Spending Money Voucher
Door to door return transfers (Metro) : $90
Door to door return transfers (Southwest) : $180
PAYMENTS

MINIMUM DEPOSIT: $225 due WITHIN 14 DAYS of order confirmation.
TRAVEL DEPOSIT: $2250 120 DAYS PRIOR TO DEPARTURE (Includes $225 non-refundable planning and booking fees)
FULL & FINAL PAYMENT: 13 FEBUARY 2019


SPECIAL CONDITIONS:

NOTE: Wheelchair Accessible Itinerary variations/ vehicle supplement may apply.
NOTE: Prices do not include personal spending money, souvenirs, alcoholic drinks or personal items.
NOTE: All travel products and services described on the Site are offered subject to availability.
NOTE: Promotion and voucher discounts applied to final balance only. Deposit payment conditions apply before discount promotions are confirmed.
Contact us: DISCOVERY HOLIDAYS | info@discoveryholidays.com.au PH 1800 290996
Postal : Discovery Holidays PO Box 824 Donnybrook WA 6239

Discovery Holidays acknowledges the traditional owners of country throughout Australia and their continuing connection to land, sea and community. We pay our respects to them and their cultures and to their elders both past and present.