INDIA GOLDEN TRIANGLE TOUR 12-22 AUG 2019 | 11 DAYS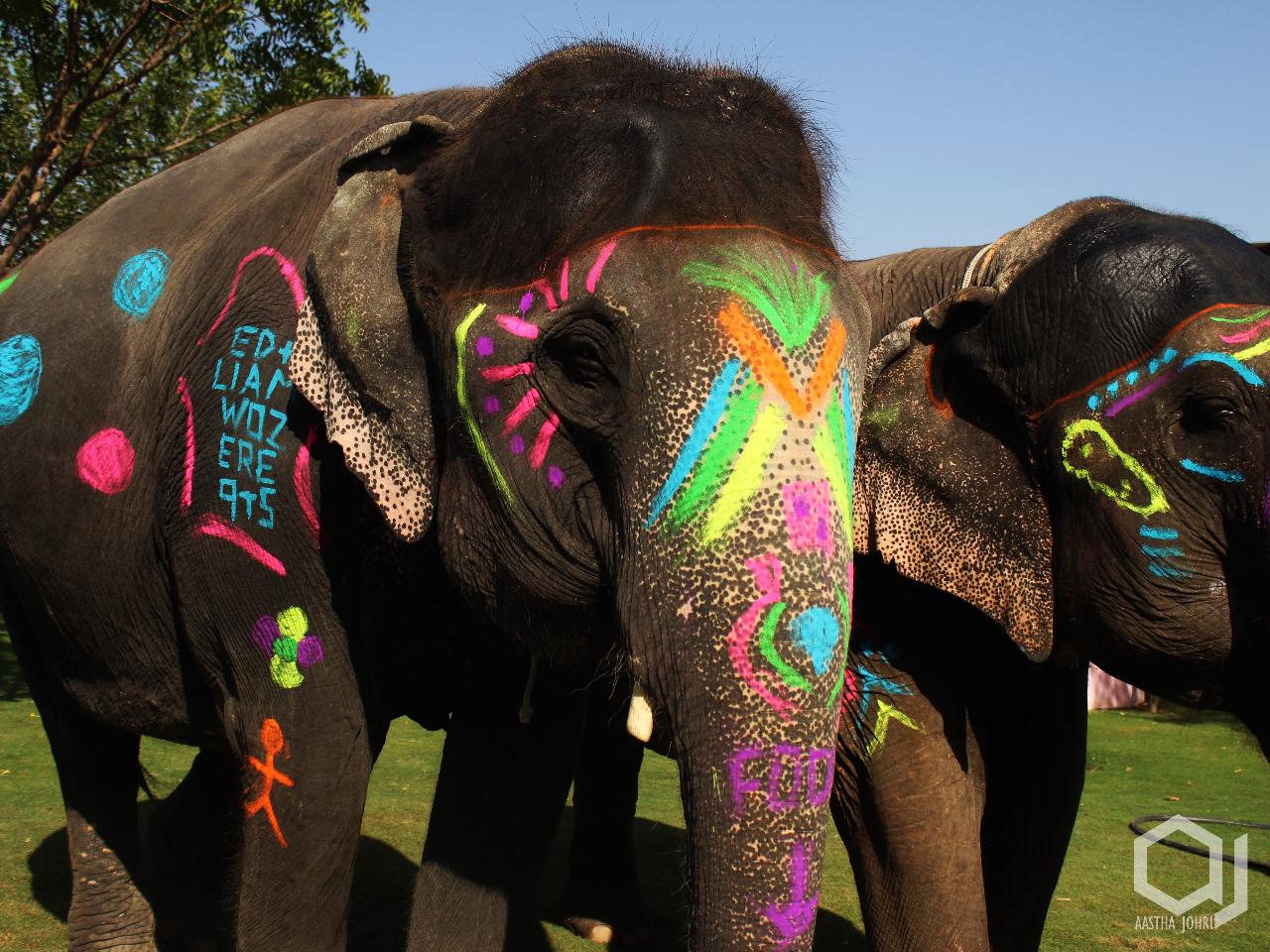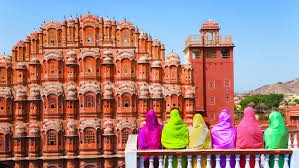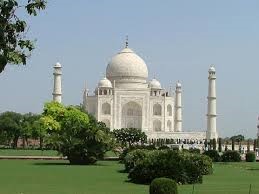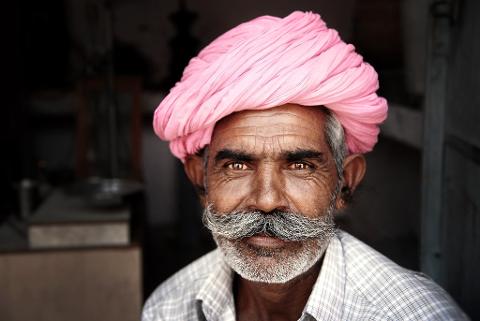 Duration: 11 Days
Location: Dehli
Flying from Perth with premium Singapore stop-overs enjoy a fascinating 9 day private guided tour of India's iconic Golden Triangle -visiting colourful Delhi, Agra's famous Taj Mahal , Abhaneri and the PInk City of Jaipur. Experience this fabulous tailored tour with premium accommodation, English speaking local guides, private transport, iconic sights and experiences and delicious dining experiences.



Highlights
SINGAPORE - Stop Over | 2 Days
Comfortable overnight stopovers are the perfect way to relax from your flight and arrive rested for your journey to India. Staying in premium Singapore Hotel accommodation enjoy yourself with two popular city tours:


Itinerary:
Return Airport Transfers
2 Nights Premium Accommodation - Singapore
Tours and Activities:

Singapore Zoo

This zoo has some of the most distinctive global wildlife habitats of the world - from the savannah grasslands of Wild Africa where lions, zebras and rhinoceroses roam, to the rugged canyons of the Great Rift Valley of Ethiopia where our colony of Hamadryas baboons call home. Singapore Zoo is also well-known for its walk-through exhibits that bring animals and visitors together in one space for incredibly intimate encounters. Wander into the spectacular diversity of the Fragile Forest where flying foxes soar freely, mousedeers tread gingerly across your path, and ring-tailed lemurs bask in full view on the open sundeck.

GARDENS BY THE BAY

Discover the horticultural wonders of the Gardens by the Bay, one of Singapore's most popular attractions. Your admission ticket offers full access to the waterfront gardens of Bay South, Bay East, and Bay Central, including the Cloud Forest and Flower Dome, and you can spend as long as you like exploring.
INDIA - Dehli - Jaipur - Agra | 9 Days
Itinerary
Day 1: Arrive in Delhi
Welcome to India! Upon arrival at the airport, your guide and driver will warmly welcome you and transfer you to your hotel.
This morning, drive to Agra, home to India's most famous landmark: the incomparable Taj Mahal!
Lunch on arrival in Agra followed by the visit of the Taj Mahal (closed on Friday).
The Taj Mahal was constructed by Emperor Shah Jahan in memory of his wife Mumtaj Mahal who died during the birth of her child in 1631. The construction is said to have taken 22 years to complete, starting from 1631, with over 20,000 craftsmen working round the clock.
En-route stop at Fatehpur Sikri, the deserted capital of Emperor Akbar. Built in the 16th century, this city was abandoned 12 years later due to a scarcity of water. The entire city of Red sand stone (sand stone palaces and temples) remains intact.

Morning excursion to Amber Fort. Amber was once the ancient capital of Jaipur state. The Fort is a superb example of Rajput architecture, stunningly situated on a hillside and overlooking a lake, which reflects its terraces and ramparts.
This afternoon you will visit the City Palace which is still the home of the former royalty Bhawani Singh Ji of Jaipur housing an extensive collection of art, carpets and old weapons.
Continue to visit Jantar Mantar: the Observatory. At first glance, Jantar Mantar appears to be a curious collection of sculptures but in fact each construction has a specific purpose such as measuring the positions of stars, altitudes and azimuths, and calculating eclipses. The most striking instrument is the sundial with its 27 meter high gnomon.
Just before sunset, witness an unusual ceremony at the Govind Devji temple. The temple hosts a very popular sculpture of a divinity which is showed only at certain times of the day. When the curtain opens up to show the sculpture, a funny ritual is made by believers! Let's not say more to keep the surprise!
Morning at leisure to enjoy some rest.
An outstanding experience is waiting for you this afternoon for which a new friend will join you. Short introduction of your new friend: he is 8 feet tall, has a funny nose, he is kind, graceful and playful! Team up with an elephant! Spend time with him/her to learn about his needs and conditions of leaving and participate into plenty of fun activities!
On your return way, visit the Birla Mandir; a magnificent modern white marble temple dedicated to lord Vishnu and the goddess Lakshmi.
This morning, have a ride back to Dehli and lunch will be served upon arrival.
After lunch, visit the highlights of the capital.
Pass by the presidential palace, the India Gate as well as the house of the parliament.
Continue with the visit of the Raj Ghat which is a memorial of the most popular personality of India: Mahatma Gandhi. The Raj Ghat is a black marble platform that marks the spot of Mahatma Gandhi's cremation, on 31 January 1948, a day after his assassination. It is left open to the sky while an eternal flame burns.
Transfer to Delhi airport and flight to Amritsar. Located at only 1 hour flight, Amritsar is the capital of Punjab state, the holy city of the Sikh community.
Upon arrival, transfer to your hotel.
Afternoon walk to Jallian Wala Bagh memorial established in 1951 to commemorate the massacre of the peaceful Sikh celebrators on the occasion of the Punjabi New Year on April 13th, 1919 by the occupying British forces.
Continue to the Golden Temple the holiest shrine of the Sikh religion. The temple itself is beautiful, inlaid with many jewels and covered with gold leaf.
Discover this outstanding monument and stop by the collective kitchen where volunteers are serving thousands of free meals every day.
Morning at leisure.
Afternoon excursion to the Wagah border to witness a peculiar and unique ceremony. Almost like a soccer game, both Indians and Pakistani's turn out in force to cheer on the changing of their respective guards amidst much singing and all round fun. You will hear from both sides: « Pakistan Zindabad » - « Hindustan Zindabad » (« Hurray to Pakistan » – «Hurray to India») !
Back to the hotel for dinner. After dinner, go back to the Golden Temple for the Holy Book Ceremony. This ritual is performed every evening in a joyful and peaceful way. It is also a great moment to see the Golden Temple shinning in the dark.
The magic of the Golden Temple is in the air!
Morning at leisure to rest at your hotel or to continue exploring the city
Transfer to the airport for your flight to Singapore.
Transfer to your premium Singapore accommodation for a relaxing farewell meal.
Day 10: Singapore to Perth
Transfer to the airport for your flight to Perth.
ALL PACKAGES INCLUDE:
Return Economy Flights (Perth - Singapore - Delhi)
8 Nights Premium Twin Hotel - India
2 Nights Premium Twin - Singapore
Singapore Zoo
Gardens by the Bay
Taj Mahal!

City Palace

Fatehpur Sikr

Golden Temple

All On-Tour Transport and Transfers,
All Bistro – style meals daily B/L/D,
All Entry Fees and Activity Passes
24 Hr Guest Support Services
Photo Memories USB
Travel Insurance


**** IMPORTANT REQUIREMENTS ****
A Valid Australian Passport (Ensure your passport is valid for at least six months from the date you intend to return to Australia).
An Electronic Visa (e-visa) is required to enter and exit India. The online application form is available online. It is only available for tourism for up to 60 days. You need to get your e-Visa at least four days before arriving in India. Carry a printed copy of the email confirmation of your e-Visa (known as an electronic travel authorisation of ETA), and a formal visa will be affixed to your passport on arrival in India.
Vaccinations: Visit your doctor at least 6 weeks before you leave Australia. It is encouraged that you get vaccinated against: Hepatitis A, Typhoid, and Malaria.
Package Prices:
1:4 Package : $9387 (twin share)

1:2 Package: $12749 (twin share)
1:1 Package : $19 781 (includes single room supplement )

Extras:
Door to door return transfers (Metro) : $90
Door to door return transfers (Southwest) : $180
Other Extra's (Price on Application) : Pre-departure and Regional Transfers | Active Overnight Support | Mobility Equipment Hire | Spending Money Voucher
PAYMENTS

MINIMUM DEPOSIT: $225 due WITHIN 14 DAYS of order confirmation.
TRAVEL DEPOSIT: $2250 120 DAYS PRIOR TO DEPARTURE (Includes $225 non-refundable planning and booking fees)
FULL & FINAL PAYMENT: Strictly 60 DAYS Prior to departure


SPECIAL CONDITIONS:

NOTE: Wheelchair Accessible Itinerary variations may apply.
NOTE: Prices do not include personal spending money, souvenirs, alcoholic drinks or personal items.
NOTE: All travel products and services described on the Site are offered subject to availability.
NOTE: Promotion and voucher discounts applied to final balance only. Deposit payment conditions apply before discount promotions are confirmed.
Contact us: DISCOVERY HOLIDAYS | info@discoveryholidays.com.au
PH: 1800 290996
Postal : L2 Building C 355 Scarborough Beach Rd Osborne Park 6017

Discovery Holidays acknowledges the traditional owners of country throughout Australia and their continuing connection to land, sea and community. We pay our respects to them and their cultures and to their elders both past and present.