DENMARK AND SWEDEN - ABBA MUSEUM 10-24 SEPT | 15 DAYS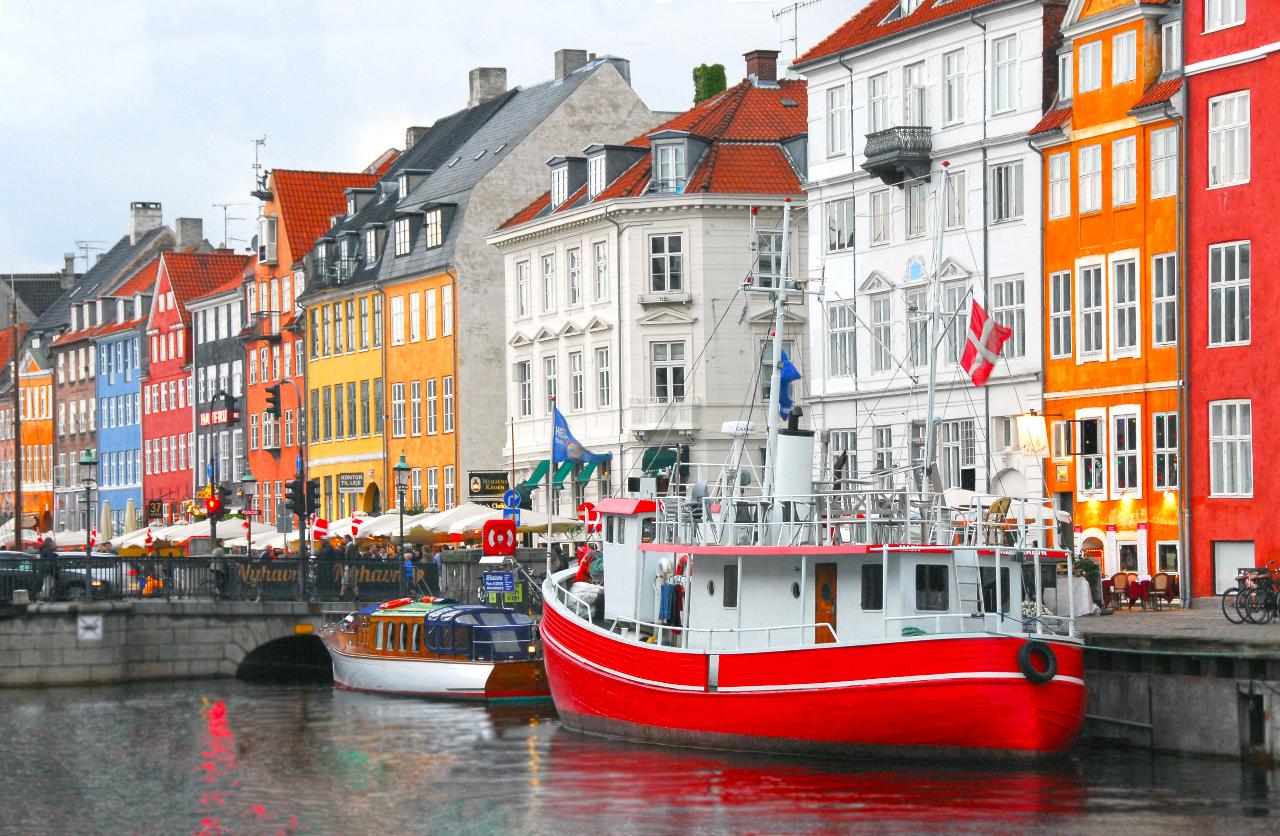 Duration: 15 Days
Location: Sweden
Travel with us on this exciting Scandinavian adventure - visit the famous ABBA museum and medieval castles and canals in Stockholm. Plus travel by train for the magic of fairytales and canal tours in Copenhagen.
Fly from Perth for this special 15 day tour to Sweden and Denmark. Includes the ultimate fan experience with 2 nights in the fabulous ABBA themed Pop House Hotel and the famous ABBA Museum. An extraordinary museum showcasing original costumes, gold records and so many other wonderful items of memorabilia with virtual exhibitions where you can "be" onstage with ABBA and sing at the famous Polar Studio. There's so much to experience… you'll have the time of your lives!
Experience the beautiful cities of Stockholm and Denmark connected by the amazing Öresund Bridge that turns into an underwater tunnel. Wander medieval castles royal palaces and travel by train for the magic of fairytales in Copenhagen's iconic Tivoli Gardens. This holiday has it all, including relaxing flight stop-overs at the famous Atlantis Hotel in Dubai with aquarium and marine park.



Highlights:
COPENHAGEN
Grand Canal Tour
Experience the idyllic harbours and canals of Copenhagen with a canal tour. During the tour, you will see: The Copenhagen Opera House, Amalienborg Palace, Christiansborg Palace, the impressive Black Diamond Library, and, of course, the Little Mermaid.
Tivoli Gardens
Tivoli Gardens amusement park in Copenhagen is a must for all visitors to the city, young and old. Tivoli Gardens was founded in 1843 and has become a national treasure and an international attraction. Fairytale writer Hans Christian Andersen visited many times, as did Walt Disney and many other celebrities, who all fell in love with the gardens. Part of Tivoli Gardens' secret is that there is something for everyone. The scenery is beautiful with exotic architecture, historic buildings and lush gardens. At night, thousands of colored lights create a fairy tale atmosphere that is completely unique.


City Tram Tour
Enjoy the cozy little Copenhagen City Train on a calm and intimate tour through the medieval part of Copenhagen.
This part of town is known for its historic and impressive architecture, which you will experience close up during the tour. Sit back and take it all in as you drive along the charming streets and squares, experiencing the unique atmosphere of the inner city.
Guinness World Records Museum
Records galore at the only Guinness World Records museum in Europe. The most incredible world records from all over. The fastest, highest, strongest … etc. That's what you meet at this museum. Test yourself in the museum's new activity room and explore the wonders on the new big touch screens, presenting you to the most astonishing records. See spectacular milestones in human history, fantastic achievements, unique wonders of the animal kingdom and loads of bizarre and grotesque records, you never knew existed, when passing by the world's tallest man at the entrance on Strøget.




STOCKHOLM
This is perhaps the most beautiful of the Scandinavian capitals, because the crystalline waters that flow through its intersecting canals give a luminous appearance to palaces, castles, and parks.
ABBA The Museum
More than just a museum. The permanent exhibition is chock full of ABBA memorabilia like stage outfits, instruments, gold records, awards and is also an interactive experience that invites you to sing, dance, mix music and try out virtual stage outfits. You can also record your performance and download it from the museum's homepage with the help of your ticket. ABBA fans will love this unique experience.
Sing With the Band
Have you ever dreamed of being the fifth member of ABBA? Well, now is your chance to live out the fantasy of singing and dancing on stage with the iconic foursome. There are a number of interactive displays inside the ABBA Museum, but none quite like this. Using your entrance ticket, you'll be able to get on stage next to holographic images of the four band members and sing and become a "Dancing Queen" right alongside them. Once you're finished, you can use your ticket to email yourself the performance and memorialize it forever.
The Royal Palace
Welcome to one of the largest palaces in Europe! The Royal Palace is the official residence of His Majesty the King of Sweden, with over 600 rooms. The Palace was largely built during the eighteenth century in the Italian Baroque style, on the spot where the "Tre Kronor" castle burned down in 1697. Visit the reception rooms with splendid interiors from the eighteenth and nineteenth centuries, Rikssalen (the Hall of State) with Queen Kristina's silver throne, and Ordenssalarna (Halls of the Orders of Chivalry). You can also see Gustav III's Museum of Antiquities, the Tre Kronor Museum, and the Treasury.
The Royal Palace also contains the Armory, with royal costumes and armor, as well as coronation carriages and magnificent coaches from the Royal Stable. Make sure not to miss the parade of soldiers and the daily changing of the guard.
Ocean Bus - City Tour
Ocean Bus is a unique sightseeing tour, where you get the chance to experience Stockholm onboard an amphibious bus, that runs on land as well as on water. The tour passes by many of the city´s most well-known attractions and is guided in English.
Dubai Atlantis Stopover

Experience a unique luxury hotel stay at this extraordinary iconic hotel. Atlantis, The Palm is a majestic 5 star Dubai hotel situated on the Palm, a man-made island that has captured the world's imagination with its magnificent scale and ingenuity. Enjoy spectacular views of the Arabian Sea or the magnificent Dubai Skyline and admission to The Lost Chambers Aquarium.
**** IMPORTANT REQUIREMENTS ****
A Valid Australian Passport (Ensure your passport is valid for at least six months from the date you intend to return to Australia).


All Packages Include:
Return Flights Perth - Dubai - Stockholm - Copenhagen - Perth
3 NightsPremium Twin Hotel (Twin) - Stockholm
3 NightsPremium Twin Hotel (Twin) - Stockholm
6 Nights Premium Hotel (Twin) - Copenhagen
2 Night Atlantis - The Palm Dubai (Twin)
All On-Tour Transport - Train and Transfers,
Grand Canal Tour
Tivoli Gardens amusement park
City Tram Tour
Guinness World Records museum
ABBA the Museum
The Royal Palace
Ocean Bus City Tour
All Bistro – style meals daily B/L/D,
All Entry Highlighted Entry Fees, Tickets And Activity Passes

24 Hr Guest Support Services (per package ratio)
Photo Memories USB
Comprehensive Travel Insurance
Package Prices:
1:4 Package : $13976 (twin share)

1:2 Package: $17490 (twin share)
1:1 Package : $28349 (includes single room supplement )

Extras:
Door to door return transfers (Metro) : $90
Door to door return transfers (Southwest) : $180
Other Extra's (Price on Application) : Pre-departure and Regional Transfers | Active Overnight Support | Mobility Equipment Hire | Spending Money Voucher
PAYMENTS

MINIMUM DEPOSIT: $225 due WITHIN 14 DAYS of order confirmation.
TRAVEL DEPOSIT: $4750 120 DAYS PRIOR TO DEPARTURE (Includes $225 non-refundable planning and booking fees)
FULL & FINAL PAYMENT: 60 DAYS PRIOR TO DEPARTURE


SPECIAL CONDITIONS:

NOTE: Wheelchair Accessible Itinerary variations/ vehicle supplement may apply.
NOTE: Prices do not include personal spending money, souvenirs, alcoholic drinks or personal items.
NOTE: All travel products and services described on the Site are offered subject to availability.
NOTE: Promotion and voucher discounts applied to final balance only. Deposit payment conditions apply before discount promotions are confirmed.
Contact us: DISCOVERY HOLIDAYS | info@discoveryholidays.com.au PH 1800 290996
Postal : L2 Building C 355 Scarborough Beach Rd Osborne Park 6017

Discovery Holidays acknowledges the traditional owners of country throughout Australia and their continuing connection to land, sea and community. We pay our respects to them and their cultures and to their elders both past and present.